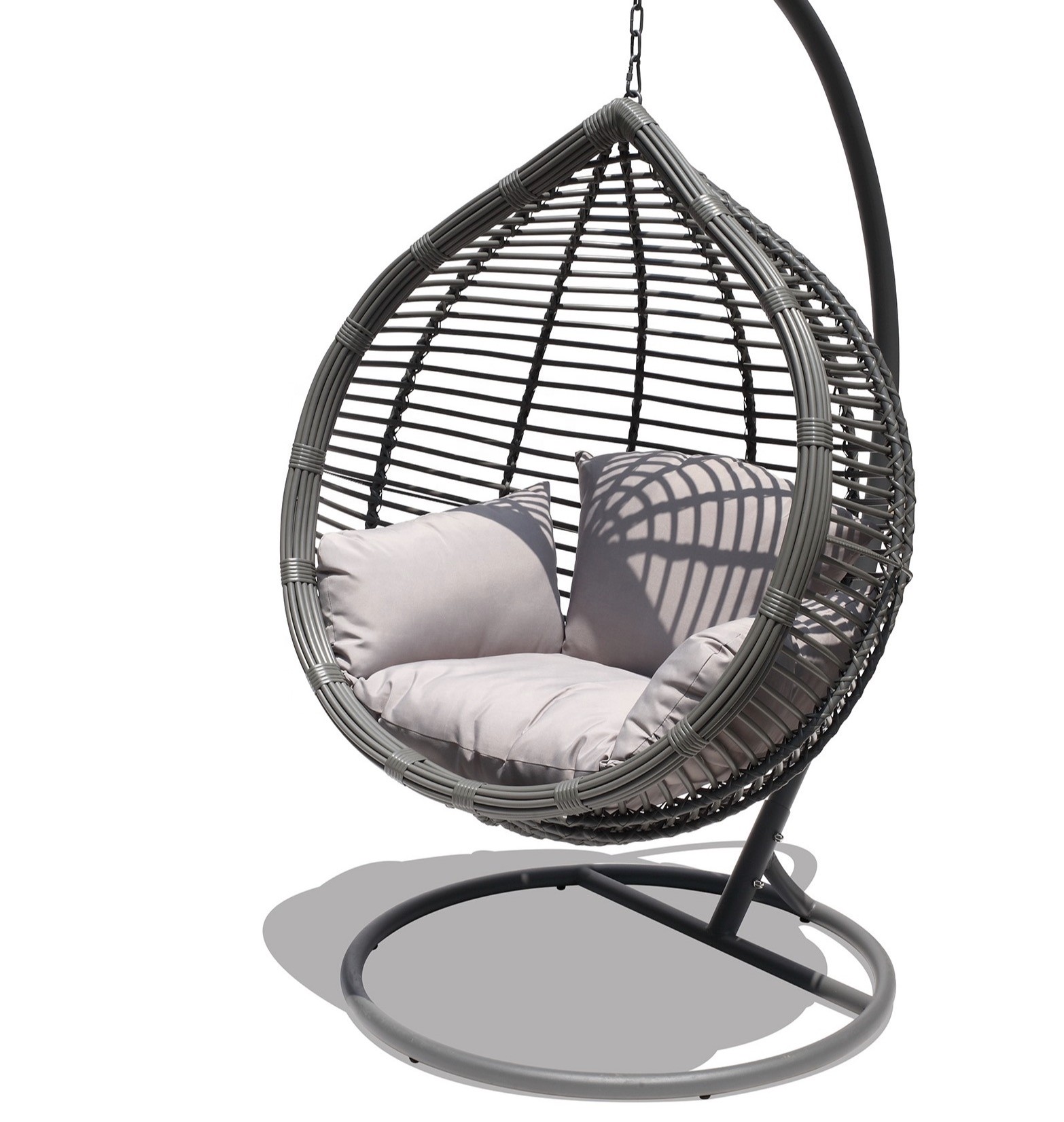 Let's put a hanging egg chair in the garden.
Nothing looks more inviting than a hanging chair in your back garden, perfectly placed in the direction of the sun. Our versatile rattan hanging chairs are sturdy and comfortable, so whether you want to sit in the sun or relax in the shade, you can easily move around and find the perfect summer spot.
Large hanging egg chair with cover
This large hanging egg chair and waterproof cover is the ideal way to relax in style. Perfect for the patio or conservatory, this comfortable, UV-resistant rattan hanging chair with cushions will become your go-to.
If you want to enjoy some beachy, chilled vibes on your patio or in your back garden, then the Hanging Egg Chair is for you. Just hang it where you want to be and relax to your heart's content. Let's imagine - you're swaying gently on a warm summer evening, listening to your favorite radio show or the sounds of nature, with your favorite book in hand and a refreshing summer drink. Ahh ...... the best seat in the house!